Mike Morgan And The Crawl - Stronger Every Day

Info Musique:
Stronger Every Day [Import allemand] (2008)
Il couvre beaucoup de terrain musical différent. Si la variété est le piment de la vie MIKE MORGAN RTM / voc, RANDY McALLISTER voc, Brian Ferguson bas, Drew tambours ALLAIN. Invités spéciaux: LEE McBEE COV (3 titres), etcMedium 1All Night LongWhere's The LoveSweet AngelYou're The OneStronger Every
more...
Il couvre beaucoup de terrain musical différent. Si la variété est le piment de la vie MIKE MORGAN RTM / voc, RANDY McALLISTER voc, Brian Ferguson bas, Drew tambours ALLAIN. Invités spéciaux: LEE McBEE COV (3 titres), etcMedium 1All Night LongWhere's The LoveSweet AngelYou're The OneStronger Every DayThe Birthday SongWhen I Get Back HomeHow Much More TimeI Have To Set You FreeOkie Dokie StompI Cried For My Baby97 TimesFunky ThangTime
Genre:
Musique classique
Editeur:
Mis
Sortie le:
Mar 18, 2008
Morceaux:
All Night Long
Where's The Love
Sweet Angel
You're The One (I'll Miss The Most)
Stronger Every Day
The Birthday Song
When I Get Back Home
How Much More Time
I Have To Set You Free
Okie Dokie Stomp
I Cried For My Baby
97 Times
Funky Thang
Time
Jacquette: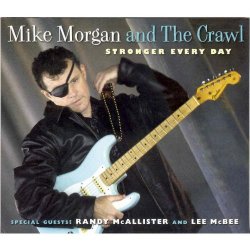 Groupe:
alt.binaries.sounds.lossless
Categorie:
Audio > Flac HD